Looking Back at "SNL" Films: A Little Bit of Excellent, A Whole Lot of Bogus and Sad
When we learned that the folks at "Saturday Night Live" had decided to transform the "MacGruber" sketches into a feature-length motion picture, our first reaction was excitement, but it quickly dwindled somewhat when we considered the track record of movies which were inspired by sketches or short films on "SNL." As the "MacGruber" release date grew ever closer, however, we began to do a little more research into the whole "SNL"-film phenomenon, and we realized that the chances of getting a legitimately great comedy are actually a little bit better than we thought. Not that much better, mind you…I mean, after all, you can't just grant a free pass to a franchise that's given us "It's Pat"…but when you factor in the film inspired by the animated adventures of a grumpy, mumbling gentleman named Milton, for a brief moment, you can almost forgive them for "Superstar."
Almost.
Join us now as we take a look back through the mists of time and investigate the 17 motion pictures which made the jump from "SNL" sketch to feature film, in a little piece we like to call…
Mr. Mike's Mondo Video (1979)
Starring: Michael O'Donoghue
Based on: O'Donoghue's "Mr. Mike" sketches.
Premise: Rather than use Mr. Mike to teach grueling lessons in life, as was the tendency on "SNL," O'Donoghue used the character in an ostensible tribute to the 1962 documentary "Mondo Cane," having her serve as the link between a mixture of strange vignettes (some comedic, some strictly eccentric for eccentricity's sake), found footage, and performances by some decidedly non-commercial musical artists. "Mr. Mike's Mondo Video" was originally intended to be a television special that would air on Saturday night when "SNL" was scheduled to be in reruns, but after NBC got skittish about some of the content, New Line Cinema bought the rights and gave it a very brief theatrical run before eventually releasing it onto home video, where it developed a cult following.
Reasons to watch: If you're a fan of the late 1970s punk and new wave scene, the performances by Klaus Nomi and Root Boy Slim are pretty awesome (Sid Vicious's performance of "My Way" would be, too, if they hadn't been refused the right to include the audio), as are Dan Aykroyd's contributions to the film, both as himself (he shows off his webbed toes) and as the man behind the Mainland Church of the Perfect Wave, where the parishioners worship at the altar of a portrait of Jack Lord. In fact, pretty much any of the bits with "SNL" folks are worth seeing, but the best is a sequence where Gilda Radner, Laraine Newman, Jane Curtin, Debbie Harry, Wendie Malick, and others discuss the merits of creepy men.
Reasons to avoid: The Not Ready for Prime Time Players only appear for a few minutes of the film's run time. Otherwise, it's pure, unbridled O'Donoghue, which makes the whole production an acquired taste that will strike the average viewer as being far more odd and disconcerting than funny.
Gilda Live (1980)
Starring: Gilda Radner, Don Novello, Paul Shaffer
Based on: Radner's most memorable characters, including Roseanne Roseannadanna, Emily Litella, Candy Slice, Judy Miller, Lisa Loopner, Rhonda Weiss, and more.
Premise: Radner had a relatively successful run on Broadway with her one-woman show, "Gilda Radner: Live from New York," so it seemed like a reasonable enough plan to film the proceedings – with Mike Nichols at the helm, no less – and release it into theaters.
Reasons to watch: Anyone who lived through the '70s knows what a wonderful performer Radner was, but her post-"SNL" work didn't do her talent justice. "Gilda Live" sent mixed messages at the time, showing both an interest in taking the spotlight but a reticence to step into something completely new, but looking at it now, it serves as an excellent introduction to Radner's abilities as a comedienne, an actress, and even as a singer. (The songs are great, by the way.) Plus, you get to spend a few minutes here and there with Father Guido Sarducci, who's always a stitch.
Reasons to avoid: Unless you're a diehard Radner fan who's been waiting to hear her using language she couldn't use on network TV, there's nothing here that's significantly funnier than what you can already watch on the "SNL: Best of Gilda Radner" DVD that came out a few years back.
The Blues Brothers (1980)
Starring: Dan Aykroyd, John Belushi, John Candy, Carrie Fisher, Kathleen Freeman, Henry Gibson, Teve Lawrence, Twiggy, Frank Oz, James Brown, Cab Calloway, Ray Charles, Aretha Franklin
Based on: the duo's blues-singing alter egos, who performed several times on the show.
Premise: Jake and Elwood Blues (John Belushi and Dan Aykroyd, respectively) go on a "mission from God" to pay the back taxes on the orphanage in which they were raised. They decide to get the band back together and put on a benefit concert, while dodging the police, neo-Nazis, and the Good Ol' Boys, a country band that they impersonated for quick cash.
Reasons to watch: Um, because it's awesome…? Not only is the movie stacked with R&B giants (Aretha Franklin, Ray Charles, Cab Calloway, James Brown, and roughly a dozen others), it contains some side-splittingly funny scenes (the nun and the ruler, a Hell-hath-no-fury Carrie Fisher) and the greatest car chase in movie history. Or at the very least, the greatest car crash in movie history.
Reasons to avoid: There is no reason to avoid this movie, unless you have an aversion to profanity and classic R&B.
Bob Roberts (1992)
Starring: Tim Robbins, Giancarlo Esposito, Alan Rickman, Ray Wise, Brian Murray, Gore Vidal, Rebecca Jenkins, Harry Lennix, Robert Stanton, Kelly Willis, Tom Atkins, David Strathairn, James Spader
Based on: a short segment Robbins did for "SNL" when he hosted the show in 1986.
Premise: A mockumentary about a Conservative Senatorial candidate who also happens to be a folk singer, the film follows Bob Roberts through the race to the Senate as he is perpetually trailed by reporter Bugs Raplin, a man on a mission to reveal Roberts as a fraud.
Reasons to watch: Fans of the Bob Dylan documentary "Don't Look Back" will have fun trying to pick out the similarities between the films, while political junkies will enjoy examining the characters and playing "Spot the Real-Life Inspiration," but this is a biting satire filled with a lot of laughs…and a lot of great songs, too.
Reasons to avoid: If you don't see anything funny about politics to begin with, then "Bob Roberts" will probably just piss you off.
Mr. Saturday Night (1992)
Starring: Billy Crystal, David Paymer, Julie Warner, Helen Hunt, Mary Mara, Jerry Orbach, Ron Silver, Sage Allen, Jason Marsden
Based on: the character of Buddy Young, Jr., the Las Vegas lounge comedian created by Crystal during his stint at "SNL."
Premise: The life-story of a once famous, mean-spirited comic from the heyday of old-school lounge comedy, following him through all of his highs and lows.
Reasons to watch: This film very rarely appears on lists of "SNL movies." That's not only because Billy Crystal's schmaltzy-but-vicious comedian character only appeared a few times on the show, but also because it's not really a comedy. It was, in fact, Crystal's first stab at film directing in the wake of his massive success with 1989's "When Harry Met Sally" and 1991's "City Slickers" and was an out-and-out attempt at being taken seriously as a major filmmaker. Written by Crystal with longtime writing cohorts Lowell Ganz and Babaloo Mandel, "Mr. Saturday Night" certainly gets points for boldness in allowing Buddy to mostly be a genuine bastard who, as often as not, deserves his bad luck. It also features a memorable, justly Oscar-nominated, performance by David Paymer as Young's long-suffering brother, as well as turns by three other terrific actors: Jerry Ohrbach, Ron Silver, and Helen Hunt.
Reasons to avoid: Unfortunately, Crystal's artistic reach exceeds his grasp here. Playing down humor in favor of an attempt at a moving character study, he instead makes a rather sentimental but strangely bitter comic drama that left critics cool and audiences confused. Also, Crystal's old-age make-up is a less-than-convincing distraction. For some reason, the aging process proved more believable on the prematurely bald David Paymer.
Wayne's World (1992)
Starring: Mike Myers, Dana Carvey, Rob Lowe, Tia Carrere, Brian Doyle-Murray, Lara Flynn Boyle, Michael DeLuise, Lee Tergesen, Kurt Fuller, Colleen Camp, Donna Dixon
Based on: the "Wayne's World" sketches, about two guys from Aurora, Illinois, who film a cable access show in their basement.
Premise: Wayne (Mike Myers) and Garth (Dana Carvey) think they've hit the big time when sleazy producer Benjamin Kane (Rob Lowe) buys their show, only to discover that it's been gutted of all its personality. Garth accuses Wayne of selling out, while Wayne is jealous of Benjamin and is convinced that he is only interested in stealing Wayne's girlfriend Cassandra (Tia Carrere).
Reasons to watch: It's one of the few "SNL"-related projects that doesn't have the phrase 'guilty pleasure' joined at its hip. Myers, with help from "That '70s Show" creators Bonnie and Terry Turner, wrote a script that's both sweet and faithful to its characters' naivety. Oh, and there's this scene set to the tune of "Bohemian Rhapsody" that you may have heard about.
Reasons to avoid: As rocker babes go, Tia Carrere is, well, a heck of a babe.
Coneheads (1993)
Starring: Dan Aykroyd, Jane Curtin, Michelle Burke, David Spade, Michael McKean, Sinbad, Phil Hartman, Adam Sandler, Chris Farley, Jason Alexander, Lisa Jane Persky
Based on: the "Coneheads" sketches, which first debuted in 1977, making this the longest-gestating "SNL" film to date.
Premise: Beldar and Prymatt Conehead (Aykroyd and Curtin) are just another immigrant couple from the planet Remulak out to make their fortune in this very new world while avoiding their actual job, which involves destroying it. Their daughter, Connie (Michelle Burke), is growing up as typical teenage earthling and straining against the quaint traditional customs of her people. There are also some small problems caused by INS officials wondering if "Donald R. and Mary Margaret DeCicco" really are from, you guessed it, France.
Reasons to watch: The Coneheads are arguably the most sweetly silly recurring characters in the history of SNL and it's just great to see them in any form. Crucially, the most reliable running gags from the bit make a return here, including the truly alien mating and dining habits of the Remulakians ("consume mast quantities"), their robotic speech patterns, and fact that hardly anyone seems to notice the Coneheads have actual cone heads. It also benefits from an extraordinary supporting cast featuring numerous SNL veterans and assorted comedy geniuses, including Phil Hartman, Michael McKean, and original Connie Conehead Laraine Newman. Written by Aykroyd with SNL veteran scribe Tom Davis and the team of Bonnie and Terry Turner, who'd shortly go on to create the not entirely dissimilar TV series, "3rd Rock from the Sun," there's a bit of social commentary on the apparently eternal American controversy over immigration here. Much more important, a good portion of the jokes actually work.
Reasons to avoid: More of the jokes kinda don't work, actually, and the direction by video veteran Steve Barron isn't anything to be excited about. To be honest, this film may be best suited to catching in small chunks on cable, perhaps while folding clothes or recovering from a minor illness or hangover.
Wayne's World 2 (1993)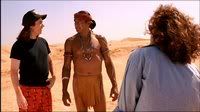 Starring: Mike Myers, Dana Carvey, Christopher Walken, Tia Carrere, Chris Farley, Ralph Brown, James Hong, Lee Tergesen
Based on: the characters from the original "Wayne's World" film.
Premise: After meeting Aerosmith backstage at one of their shows, Wayne has a vision where a naked Indian tells him that he needs to organize a massive music festival. Cassandra is out of town working on her debut album, and her producer (Christopher Walken) persuades her into leaving Wayne behind. Garth meets a beautiful older woman (Kim Basinger), though her interest in Garth is less than honorable.
Reasons to watch: While the movie isn't a complete loss, it is more or less the same as the first, three endings and all. Perhaps sensing this, they stunt-casted the bejeezus out of it, and one of those cameos literally saves the movie when a gas station employee, who only has one scene but a powerful one, is replaced by Charlton Heston, who proceeds to make Wayne cry with his performance. The poorly dubbed martial arts battle between Cassandra's father and Wayne was also way ahead of the curve in terms of the influence of Asian cinema in America.
Reasons to avoid: The movie is a lot like a "Family Guy" episode: a thin story fleshed out by cut-aways to this or that riff on another pop culture phenomenon, in this case "The Doors," "The Graduate" and "Thelma & Louise," to name but a few. Dana Carvey had left "SNL" by the time the movie opened, and the sense of 'too little, too late' is hard to shake.
It's Pat (1994)
Starring: Julia Sweeney, Dave Foley, Charles Rocket, Kathy Griffin, Julie Hayden, Beverly Leech, Kathy Najimy
Based on: the "Pat" sketches, which revolved around a sexually-ambiguous character and others' attempts to determine her gender.
Premise: Pat Riley (Sweeney) is constantly moving from job to job, looking for a definitive walk of life but failing at every turn. Enter Chris (Foley), who's just as gender-indeterminate as Pat. The two fall in love…don't ask who wears the pants in that relationship…but things begin to fall apart when Pat still fails at every attempt at finding a new career. Meanwhile, Pat's neighbor Kyle (Rocket), is on a quest to figure out whether Pat's male or female. But will he succeed…?!?
Reasons to watch: I believe it's universally accepted that the only real reasons to watch "It's Pat" are to see the segments of the film which feature Camille Paglia and Ween, but there's also a certain percentage of the population who has watched it in a desperate attempt to pick out any lines which may have come from the pen of Quentin Tarantino. (He reportedly went over the script – uncredited, naturally – as a favor to Sweeney.) Additionally, "Kids in the Hall" fans may feel obliged to check it out because of Foley's participation. But they really shouldn't.
Reasons to avoid: Nathan Rabin of The Onion A.V. Club described the film as "simultaneously intriguing and repulsive, a would-be cult curio not even the most indulgent cult could love." Is that enough of a reason for you?
Stuart Saves His Family (1994)
Starring: Al Franken, Laura San Giacomo, Vincent D'Onfrio, Shirley Knight, Harris Yulin, Lesley Boone, John Link Graney, Marjorie Lovett, Walt Robles, Erik Cord, Denver Mattson
Based on: the "Daily Affirmation With Stuart Smalley" sketches. (Well, technically, it's based on Franken's book, which expanded on the sketches, but the sketches came first.)
Premise: Caring nurturer, member of several 12-step programs, and fired cable access host Smalley must deal with his multiply dysfunctional family while struggling with his overeating, codependence, and the "stinkin' thinkin'" that tells him he really might not be good enough or smart enough.
Reasons to watch: Written by and starring the current junior senator from Minnesota and directed by Harold Ramis ("Groundhog Day"), this broad comedy with very serious overtones is better than you might think for the same reason the SNL sketches work: it's firmly grounded in reality. Franken is an open member of Al-Anon — a 12-step group for family members of addicts — and has proudly noted that "Stuart Saves his Family" is used in drug and alcohol treatment programs. That's not to say you have to be immersed in the world of recovery to get the jokes, though it might help. One big plus is a solid supporting cast, including Laura San Giacomo as Stuart's Al-Anon sponsor, Vincent D'Onofrio as his pothead brother, and Harris Yulin as his verbally abusive alcoholic father. Still, this is Franken's show. As always, his sincerely nutty performance as the goodhearted but occasionally self-loathing T.V. personality with atrocious taste in sweaters and ambiguous sexual preferences is, by our lights, a creation of comic genius.
Reasons to avoid: Al Franken admits that his "wet dream" is that his political arch-enemy, Rush Limbaugh, was forced to watch "Stuart Saves His Family" during his time in rehab. Indeed, people who despise the senator for his devoutly liberal political activities, or who simply think he's not funny, may consider it a punishment for past sins. Even if you are a fan, there's a reason this woolly film failed badly at the box office and bombed with most critics. All in all, if you don't find the Stuart Smalley sketches completely hilarious, you should probably stay away…unless, of course, you're a right-wing radio host recovering from an Oxycontin binge.
Blues Brothers 2000 (1998)
Starring: Dan Aykroyd, John Goodman, Joe Morton, J. Evan Bonifant, Nia Peeples, Aretha Franklin, James Brown, Jonny Lang, Eddie Floyd, Wilson Pickett, Sam Moore, Erykah Badu
Based on: the characters from the original "Blues Brothers" film.
Premise: Elwood Blues (Aykroyd) gets out of prison and, as he's now suddenly a solo act, tries to find his place in the world. Inevitably, he ends up deciding to get the band back together, finding a new partner in the form of Mighty Mack (Goodman). There's also a subplot involving a 10-year-old orphan, along with a somewhat nonsensical storyline about Elwood's newly discovered semi-brother, Cab (Morton), who turns out to be a Commander in the Illinois State Police.
Reasons to watch: You would be hard pressed to come up with a more perfect…or more depressing…opening for the film, which plays off the opening of the original. This time, however, it's Elwood Blues who's finally getting out of prison, and when he steps outside the gates, there is no Jake to pick him up, leaving him to wait in vain for someone to pick him up. It seems no one ever told him that his brother died. Harsh, sure, but talk about your promising beginnings, and while the "we're getting the band back together" plotline is unabashedly recycled from the first film, it's still fun to see where the members of the Blues Brothers Band ended up. Lastly, you can't have a "Blues Brothers" movie without some decent tunes, and Aretha belting out "Respect" certainly qualifies, as do Eddie Floyd and Wilson Pickett teaming up on "634-5789," a number which now belongs to…sigh…a phone sex line.
Reasons to avoid: The film doesn't come anywhere close to maintaining the promise of the opening. For one thing, the desire to make things more appealing to a younger demographic results in such travesties as shoehorning Jonny Lang into the aforementioned performance of "634-5789" and having Elwood cross paths with John Popper of Blues Traveler, who – shocker! – just happens to be a huge Blues Brothers fan. Ultimately, though, the film's biggest problem is that no one in the cast can capably fill John Belushi's shoes, which leaves Aykroyd floundering and the audience wanting to just go back and watch the original film instead.
A Night at the Roxbury (1998)
Starring: Will Ferrell, Chris Kattan, Loni Anderson, Dan Hedaya, Molly Shannon, Dwayne Hickman, Chazz Palminteri, Colin Quinn, Gigi Rice, Elisa Donovan, Lochlyn Munro, Jennifer Coolidge, Richard Grieco
Based on: the "Roxbury Guys" sketches.
Premise: The Butabi brothers – Steve (Ferrell) and Doug (Kattan) – may sell fake plants at their father's store by day, but when the sun goes down, they dance the night away at the hottest nightclubs in town…provided, of course, that they can get in. Their Holy Grail continues to be the famed Roxbury, but after a chance meeting with former "21 Jump Street" star Richard Grieco, Steve and Doug make it into the club, are introduced to the owner of the Roxbury, Mr. Zadir (Chazz Palminteri), who wants to hear their ideas for their own club. Unfortunately, they make an enemy of Zadir's driver / bodyguard, Dooey (Colin Quinn), who keeps them away from his boss. Will they ever get the opportunity to pitch their idea, or will they be stuck working for their dad forever?
Reasons to watch: The chemistry between Ferrell and Kattan is solid, and it's a rare attempt to see Ferrell taking the backseat and letting his co-star take the comedic reigns as often as not. It should come as no surprise that the dance sequences are well choreographed, but i's also a very interesting ensemble cast, including Dwayne Hickman ("The Many Loves of Dobey Gillis"), Loni Anderson ("WKRP in Cincinnati"), and the aforementioned Mr. Grieco.
Reasons to avoid: If the above premise feels a little thin to hang an entire movie on, go with that feeling. Of all the sketches that could've been turned into feature-length films, this is one that invariably leaves people shaking their heads and wondering why they thought it had that kind of potential.
Office Space (1999)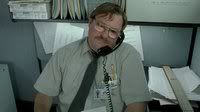 Starring: Ron Livingston, Jennifer Aniston, David Herman, Ajay Nadu, Diedrich Bader, Stephen Root, Gary Cole, Richard Riehle, Alexandra Wentworth, Joe Bays, John C. McGinley, Paul Wilson, Greg Pitts
Based on: the animated "Milton" shorts, created by Mike Judge and aired on "SNL" in the mid-1990s.
Premise: Peter Gibbons (Livingston) is a programmer at Initech, and he's bored both at the office and in his romantic relationship. After an ill-begotten attempt at hypnotherapy with his fiancee, however, Peter finds himself locked into a state of total relaxation, which leads him to tell the truth at every opportunity. His co-workers Samir (Nadu) and Michael (Herman) are concerned at his change in personality, but they're also a little envious of it, too. Less thrilled is their boss, Bill Lumberg (Cole), but a pair of visiting efficiency experts – played by McGinley and Wilson – are impressed by Peter's frankness and promote him. Unfortunately, Samir and Michael end up being downsized, leading to a revenge plot against the company. Oh, hey, we forgot to talk about Milton (Root)…but, then, that stands to reason: no one ever remembers Milton.
Reasons to watch: It's a full-fledged comedy classic, the kind where, should you happen upon it while you're flipping channels, you'll be stuck watching the rest of it. With a storyline you can relate to and dialogue you can't help but quote back ad nauseum, it's one of the best comedies of the 1990s, possibly of all time.
Reasons to avoid: Are there any? Even if you've never worked in a traditional office environment, you can still appreciate the concepts of an obnoxious boss and sketchy co-workers. Maybe the romantic angle of the film isn't as compelling as it could be, but even then, you still get to look at Jennifer Aniston, so it's hard to complain too much.
Superstar (1999)
Starring: Molly Shannon, Will Ferrell, Elaine Hendrix, Harland Williams, Mark McKinney, Glynis Johns, Jackson Blicker, Gerry Bamman, Emmy Laybourne, Jennifer Irwin, Tom Green, Chuck Campbell
Based on: the Mary Katherine Gallagher sketches, about a hyperactive Catholic schoolgirl prone to mood swings.
Premise: Mary Katherine Gallagher (Shannon) longs to be a superstar, so that she might get the chance to kiss the elusive Sky Corrigan (Ferrell), and just to make sure she's ready when the time comes, she practices on any inanimate object that's handy…like, say, a tree. To try to get in Sky's good graces, Mary decides to try out for the school talent show, against the wishes of her grandmother (Glynis Johns). Will Grandma come around? Will Mary finally get to kiss Sky?
Reasons to watch: There's a reason why Molly Shannon has been likened to Gilda Radner on countless occasions: she's a gifted physical comedienne, and she gets the opportunity to demonstrate her fearlessness on several occasions during the film. There are also quite a few funny jabs at Catholicism…but, then, if you're Catholic, that probably wouldn't be in the "pro" column.
Reasons to avoid: Mary Katherine is a strange, creepy character who isn't nearly funny enough to sustain a film. Even an 81-minute run time filled with an excess of Catholic schoolgirl uniforms can't make this worth watching.
The Ladies Man (2000)
Starring: Tim Meadows, Karyn Parsons, Billy Dee Williams, John Witherspoon, Jill Talley, Lee Evans, Will Ferrell, Sofia Milos, Eugene Levy, Ken Hudson Campbell, Kevin McDonald, Tamala Jones, Julianne Moore
Based on: the "Ladies Man" sketches, about the sex therapy call-in show hosted by Leon Phelps.
Premise: When Leon Phelps (Meadows) is fired from his radio talk show, his dedicated producer, Julie (Parsons), quits in protest, and the two go on a quest to find new jobs. At the same time, however, there grows a large group of disgruntled husbands and boyfriends whose significant others have fallen prey to Leon's charms, if you take my meaning. Will Leon find a new job before he's strung up for his crimes against fidelity? And how long will it take for him to realize that he and Julie would make a cute couple?
Reasons to watch: First and foremost, the film's framing device involves Leon pouring his heart out to a kindly bartender played by the one and only Billy Dee Williams. Also, though they may be easy jokes, you still can't help but laugh at gags like Leon's place of residence (the Skank-tuary) and his decidedly retro fashion sense. And dig that classic R&B soundtrack. Mmmm-mmmm, that sure sounds sweet to me…
Reasons to avoid: It tends toward being just as lowbrow as you'd expect from a film about an amateur sex therapist, occasionally going even lower than that. And, seriously, how the hell did Julianne Moore end up in here? Bloopie the Clown, indeed.
Harold (2008)
Starring: Spencer Breslin, Cuba Gooding Jr., Ally Sheedy, Stella Maeve, Nikki Blonsky, Rachel Dratch, Elizabeth Gillies, Nicola Peltz, Fred Willard
Based on: a one-off sketch about a teenage boy who suffers from early-onset male pattern baldness.
Premise: Harold (Spencer Breslin), the aforementioned teenage boy, has managed not only to survive in his hometown of Douglasville but, indeed, to thrive amongst the populace. Unfortunately, his mother (Ally Sheedy) has gotten a new job which necessitates a move to the city of Fredericksburg, and…well, let's just say that the folks there aren't nearly as used to the sight of a 14-year-old with the hairline (and temperament) of a man in his early 50s. Although he finds himself somewhat of an outcast in school, banished to the table in the lunchroom inhabited by nerds, fat kids, and foreign students, Harold finds that Fredericksburg's unfamiliarity with his appearance can help him to win friends – at least temporarily, anyway – by buying them beer. With a little additional assistance from a kindly janitor (Cuba Gooding, Jr.), Harold attempts to take the school by storm and win the hearts of his classmates…and if that doesn't work, then he can always try to win the upcoming go-kart race.
Reasons to watch: Sure, it's ridiculous, but it's sweet at heart, and the occasional knowing wink at the audience makes it go down more smoothly. Cuba Gooding, Jr. is actually pretty funny (sometimes you almost forget that he's got it in him), and Elizabeth Gillies – now starring in Nickelodeon's "Victorious" – will remind every guy of an ill-advised crush of their own: you know it's never going to work out, but her complete cuteness shorts out your common sense.
Reasons to avoid: Like so many of the "SNL" films that have preceded it, the one-joke premise – he's young, but he looks and acts like he's old! – is pretty thin when stretched to the length of a feature film. There's also the fact that, even with male-pattern baldness, only the dumbest person alive would think that Harold was a middle-aged man. While that might let out the convenience store cashier who sells him beer, there ain't enough suspension of disbelief on the planet to accept that a doctor would ever reach the point of performing a prostate exam on him. No, not even one played by Fred Willard.
Posted in: Entertainment, Movies, Television
Tags: A Night At The Roxbury, Blues Brothers 2000, Bob Roberts, Coneheads, Gilda Live, Harold, Headlines, It's Pat, Mr. Mike's Mondo Video, Mr. Saturday Night, Office Space, Stuart Saves His Family, Superstar, The Blues Brothers, The Ladies Man, Wayne's World, Wayne's World 2, Will Harris