"Eastbound & Down" returns Sept. 26th, but Kenny Powers is already back, baby!
For those who were intently following the saga of baseball legend Kenny Powers, it's been a heck of a long wait since the end of HBO's "Eastbound & Down" back in March of last year, but all that time spent pining for Powers is about to pay off. September 26th marks the return of the the series to the network's line-up, but if you can't wait 'til then, the Bullz-Eye Blog can at least offer you an exclusive shot of Kenny as captured for the cover of The Sporting News.
Check out some of the other (non-exclusive) covers after the jump, along with HBO's press release for Season 2 of "Eastbound & Down" and a couple of clips to further assist you in surviving 'til Sunday night.
Arrogant, washed-up big league pitcher Kenny Powers thought he'd scored a shot at a comeback in the majors, but the offer turned out to be bogus. Now, having left his North Carolina life behind, he's making a fresh start in a small Mexican town, where he can both nurse his wounds and bless the locals with his awesomeness. "Eastbound & Down" kicks off its seven-episode second season Sunday, Sept. 26 (10:30-11:00 p.m. ET/PT), with other new episodes debuting subsequent Sundays at the same time.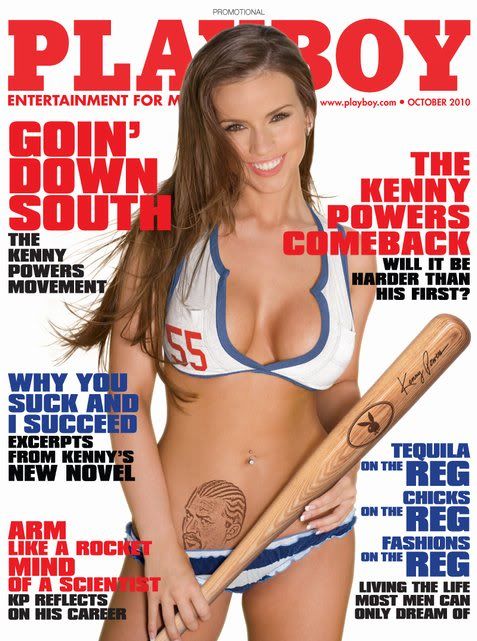 Starring Danny McBride ("Up in the Air," "Tropic Thunder"), "Eastbound & Down" tells the story of Kenny Powers, who used to be a star pitcher until his self destructive behavior knocked him out of Major League Baseball. In the first season of the series, he returned home to North Carolina to teach Phys Ed at the middle school he once attended, and eventually scored another big-league job offer – or so he imagined.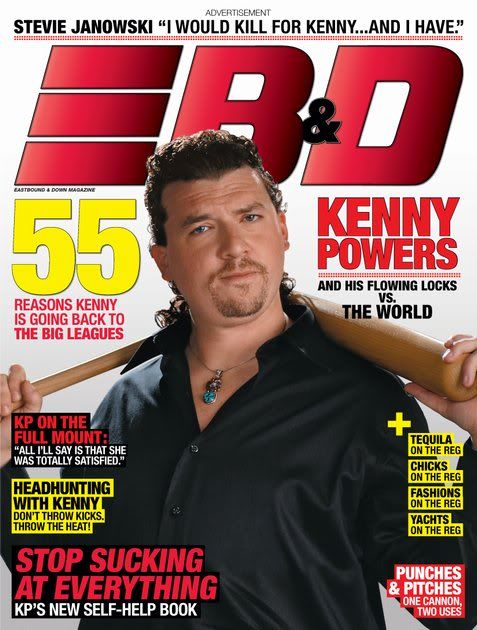 "Eastbound & Down" also stars Steve Little as Stevie Janowski, the high-school band teacher who idolizes Kenny; Michael Pena as Sebastian Cisneros, owner of the local Mexican baseball team; Ana de la Reguera as sultry lounge singer Vida; Marco Rodriguez as Roger Hernandez, manager of the baseball team; Efren Ramirez as his new neighbor Catuey; Elizabeth De Razzo as Maria, another new neighbor; Deep Roy as Aaron, one of Kenny's new sidekicks; and Joaquin Cosio as Hector, Kenny's other new sidekick.